About Me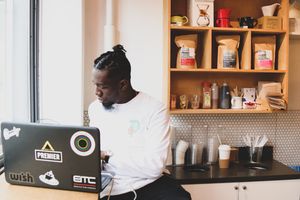 Born in 1987, Samuel Lee a.k.a. "SammAyOnTheBeat" was raised in Bronx, NY. I grew up in a very traditional household that influenced my upbringing, I attended Baptist Church religiously every Sunday and engaged in various roles of ministry. Sunday's became a way for me to fellowship, interact and discover a love for music that has only evolved over time. Music wasn't the only thing I enjoyed as a youth, enjoying Saturday morning cartoons and watching shows like Toonami helped me develop a passion for animation art. This appreciation developed into me wanting to learn the art-form of drawing and possibly creating my own animations. 
At the time of middle school I put all my energy and time into learning to sketch my ideas for characters I'd imagine. Practicing still life art allowed me to take notice to detail and perfect my techniques. This form of expression was something I was completely enthralled with, I worked in my sketch books tirelessly which eventually transitioned into my goal of going to junior high school to turn it into a profession. That dream became short-lived when I was introduced to the production software known as FL Studio by my cousin Adam Herring. FL Studio allowed me to be creative in a new way that I couldn't have imagined. Hearing sound in this new way was exciting and compelling, I shifted my focus in junior high school to learning more about it.
Sophomore year of junior high school was that turning point where I took music production more seriously. It was no longer a hobby and gradually turned into my passion. Although I had no understanding of creating music and didn't play any instruments, I recounted my experiences of singing in my church choir with live band and used that as a basis to understanding the makeup of the software I was learning. I used my senses of hearing to identify what was good and what was bad, that lead my efforts of creating my ideas without having music theory to back it. 
Upon graduating junior high school I took a year off from schooling and focused heavily on production. Becoming more in tune with what I was learning I challenged myself with crafting projects for local artist to improve my sound and increase notoriety.  Working with artist began my engineering career which assisted my overall production sound drastically. Recording artist allowed me to focus on perfecting my arrangements of songs and understanding the relationship to frequencies and how they are effected with different tones of voices. 
Early 2007 I decided to take a break from music and move to Richmond, VA to figure out what I wanted to do with my life. That time away gave me perspective that I needed, spending time with my grandparents was blissful and put me in a great space mentally that forged my decision that I had a love for music that I truly wanted to pursue a musical career. I returned to New York, July of 2007 where I applied to IAR (Institute of Audio Research) to learn more about audio engineering and music business. After graduating from IAR I searched for internships at recording studios to continue my education in the field.
By 2008 I landed a internship for Smash Studios and Daddy's House Recording Studio (DHRS). During my time at Smash Studios, I learned how to setup and breakdown rehearsal studios for bands and was also able to assist a recording session with a client. During my time at DHRS I was booked for my first session within the second week of my internship. Applying my education over the course of years, my first session lead me to many more responsibilities, opportunities and sessions. Due to my increasing involvement I left Smash Studios to capitalize on more opportunities as an engineer at DHRS. At this point in time I was working with various artist, songwriters, and producers ranging from, G-Dep, Lil Cease, Royce 5'9, Marina Chello, Cassie, Cristyle, Lashawn Daniels, Shannon, DMile, Battle Roy, Rob Holladay, Mary Brown, Dawn Richards, K Young and Rell.
I left my internship at DHRS in 2009 to further my opportunities in music as a teaching artist for Thurgood Marshall Academy in Harlem, NY. During my time as a educator for youth I have assisted students in developing various projects from albums, music videos, photo-shoots and performances. This new passion of teaching encouraged me to join organization Building Beats that teaches entrepreneurial, leadership and life skills to under served youth through music production and DJ workshops within all 5 boroughs of NY. Moving forward in my career I have earned placements with MTV 2 "Off The Bat", "Girl Code" & "Guy Code". Currently a member of production company ARESVP, curators of events, concerts, and artist development. 
Music education is a big part of what I do on a day to day. Educating today's youth is something I'm passionate about, it's completely enriching and fulfilling to me. Here are some of my works and collaborations.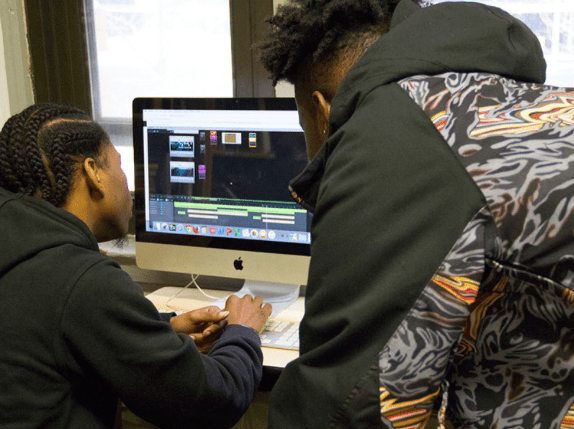 THURGOOD MARSHALL ACADEMY (HARLEM)
CHILDREN OF PROMISE (BROOKLYN)